وظيفة مهندس صيانة ميكانيكية الجبيل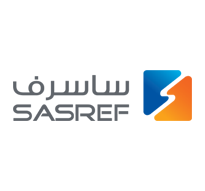 معلومات الشركة
الدولة : المملكة العربية السعودية
المهام الوظيفية
Execute activities to ensure the optimum reliability, availability and technical integrity of all assets in his area of responsibility. Promote technically sound and cost effective approaches, consistent with the company operating requirements and safety standards


Work as focal point of communication with the asset owner and support department from the maintenance department for all non-shutdown work

· Review and execute mechanical maintenance jobs (non S/D) in the assigned area to ensure integrity and reliability of the plant assets.

· Provide support and technical assistance as SPIRT member for the assigned and keep the Area Asset Maintenance Manager updated

· Monitor implementation and review input into plans to ensure equipment integrity and reliability.

· Work with reliability department to Identify and investigate the root cause of failure in bad actors (Mechanical) and recommend efficient, cost effective solutions to resolve the issues.

· Conduct quality check audits for maintenance and mechanical activities to insure the work quality is maintained and enhance the plants integrity and reliability

· Review and update the Plant Integrity assurance manual with the latest designated area data and process changes to insure the plant integrity is maintained.

· Ensure the business processes and work activities, relevant to position, are executed in compliance with the company's policies, procedures and to achieve the business objectives in a safe, efficient and cost effective manner. Contribute in generation and implantation the yearly business plan for maintenance department. Drive for zero compliance to the due equipment PM and CM work.

· Work with special maintenance team in all the required stages with required resources and technical support. Support other maintenance engineer during major event and resources whenever possible.

· Work with planning department and ensure the required spare parts are available for the PM jobs for all RE and stationary equipment's.

· Conduct the required monthly Tool box meetings.

· Manages and motivates team and acts as a champion for all company policies and procedures particularly in the areas of human resources and health and safety.

· Liaise with the Central planning department to finalise the turnaround scope and the required spare parts with regard to the major rotating equipment overhaul.

· Direct and support the activities of the On-Job-Trainer (OJT) in Training Needs Analysis (TNA) and the development, delivery and assessment of OJT modules to maintain and enhance the technical competence of own staff.

Safety:



Description:

Workplace (WPS) and Process (PSM) Safety:

· Ensure that measures to protect personal safety and well-being are always in place and that personal actions do not jeopardize the safety and well-being of others.



· Adhere strictly to all IOWs, Safe Operating Procedures, and Safe Work Instructions - thus preventing potential WPS and PSM incidents at all times.



· Always comply with the SASREF HSE Policy, the 5 Safety Principles and 12 Golden Safety Rules.



Performance Indicators:

· No personal injury or injury to a third party.



· No WPS or PSM incident caused.

Bachelor degree in Mechanical Engineering or equivalent

· Minimum 8 years of experience in Refinery Maintenance, or equivalent.
المهارات المطلوبة
تفاصيل الوظيفة
الدور الوظيفي

الهندسة الكيميائية

عدد الشواغر

غير محدد

المؤهل العلمي المطلوب

بكالوريوس

العمر المطلوب

من - الى

الجنس

غير محدد

المستوى المهني

متوسط الخبرة

نوع التوظيف

دوام كامل

سنوات الخبرة

8 - الحد الاقصى غير محدد

الراتب المتوقع

$0
التقديم للوظيفة