Economic Planning Specialist Jazan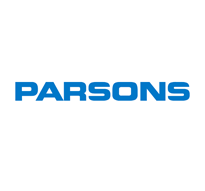 معلومات الشركة
الدولة : المملكة العربية السعودية
المهام الوظيفية
Undertake a critical review the Royal Commission's Jazan Master Plan i.e. Jazan City for Primary and Downstream Industry, and providing economic analysis and recommendations towards developing and implementation a successful primary and downstream industry base for the City.
Review the proposed 'Value Proposition' and medium to long-range basis of JCPDI.
Provide expert industry-investment guidance, based on the current global and regional market trends and future industry trends in primary and downstream industries.
Review potential industrial investors' proposals for JCPDI and make informed economic recommendations towards implementation.
Formulate economic recommendations, and policies to resolve various economic challenges.
Provide expert advice regarding consultation on different economic relationships to investors and related business.
Develop policy recommendations towards achieving the JCPDI vision in a regional competitive market place.
Conduct economic analysis of potential primary and downstream cluster opportunities, taking into consideration the Royal Commission's Master Plan objectives, strategic plan and City phasing plans.
Review and develop economic objectives for social/community and leadership initiatives.
Coordinate with various stakeholders, tenants and investors in order to obtain the necessary feedback on proposed economic plans and initiatives.
The successful applicant will be based in Yanbu but will be required to travel to the project City and other destinations within the Kingdom.



PREFERRED EDUCATION/EXPERIENCE:

A Master's Degree in Economics or related field with 15 years (minimum) city planning related experience, preferable in the primary hydrocarbon industry and associated downstream based industry.
Consulting background with regional Middle-East experience.
Expert knowledge of Saudi government organizations and current Kingdom level initiatives and policy.
Expert knowledge and experience in conducting detailed economic studies and preparing reports related to economic planning.
Expert knowledge of global and regional economic trends and their application.
Expert knowledge of economic stimulators/incentives etc. as tools to attract and create targeted industries in a competitive regional context.
Excellent analytical skills and a client focused approach to problem solving
High level written and verbal communication and negotiation skills with excellent presentation ability.
المهارات المطلوبة
تفاصيل الوظيفة
الدور الوظيفي

إدارية

عدد الشواغر

غير محدد

العمر المطلوب

من - الى

الجنس

غير محدد

المستوى المهني

طالب/متدرب

نوع التوظيف

دوام كامل

سنوات الخبرة

الحد الادنى غير محدد - الحد الاقصى غير محدد

الراتب المتوقع

$0
التقديم للوظيفة