برنامج تدريب الطيارين لحملة الثانوية العامة حائل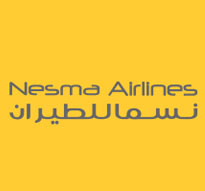 معلومات الشركة
الدولة : المملكة العربية السعودية
المهام الوظيفية
Duties and Responsibilities

The co-pilot shall:

1. On each flight, carry a valid flight crew license with appropriate rating(s) for the purpose of the flight.

2. Participate in the commander's briefings.

3. Conduct, in accordance with the provisions of this Operations Manual, flight preparation, airplane operation and post-flight duties assigned to him by the commander.

4. Volunteer such advice, information and assistance to the commander as may contribute favorably towards the safe and efficient conduct of the flight.

5. Seek and receive such information and/or explanation from the commander, as may be necessary to enable the co-pilot to fulfil his function.

6. Apply CRM skills in order to ensure operation as a team.

7. Adhere to all other duties and responsibilities as listed for the co-pilot in this Operations Manual.

8.Be responsible for forms and documents on board.

9. Monitoring navigation performance and determining present position through coordinated use of navigational radio aids and GPS/GNSS.

Skills
QUALIFICATION AND EXPERIENCE REQUIREMENTS:

Saudi National
Valid Saudi Passport / Saudi ID
GACA/FAA or ICAO Commercial Pilot License (CPL) with Multi Engine and Instrument Rating (IR).
(Note):
In case of ICAO License, Holder must set for GACA CPL/IR written exams with score higher than 80%:

Valid Aeronautical Information Publication (AIP) test with a minimum of 80% e) Valid GACA approved English Language Proficiency of Level 4 or higher.
Valid GACA First Class medical certificate g) Minimum of 250 hours' aircraft total time with a minimum of 25 hours multi engine experience
Must attain minimum education level of High School with score more than 75% or more in Science Field (if degree obtained out of Kingdom, Saudi Ministry of Education attestation is a must) or equivalent
Police Clearance Records to be submitted if accepted.
Age starting from 18 to 35 years old.
Height: (163 cm-193 cm).
Body Mass Index (BMI) not to be exceeded 30%.
المهارات المطلوبة
تفاصيل الوظيفة
الدور الوظيفي

اخرى

عدد الشواغر

غير محدد

المؤهل العلمي المطلوب

الثانوية العامة

العمر المطلوب

من - الى

الجنس

غير محدد

المستوى المهني

مبتدئ

نوع التوظيف

دوام كامل

سنوات الخبرة

الحد الادنى غير محدد - الحد الاقصى غير محدد

الراتب المتوقع

$0
التقديم للوظيفة