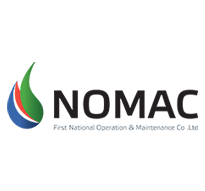 معلومات الشركة
الدولة : المملكة العربية السعودية
المهام الوظيفية
Monitor and control of the Unit/plant Operation parameters and coordinate with the other Operators in regard to all related activities that affect operation.



Roles & Responsibilities

1. Comply with safety rules and regulations. Be familiar with the fire equipment in his area.

2. Familiar with plant P&IDs, SOPs, Work instructions, Operation and control logics as well as the emergency operation procedures and any other related documents.

3. Monitor all parameters of the unit and enter periodic readings on log sheets. Summarize all activities/events that took place during his shift in the log book.

4. Follow the instructions of the Shift Charge Engineer and Shift Supervisor and coordinate

with other Operators in regard to all activities

5. Be alert and take quick actions during abnormal operating conditions.

6. Coordinate and ensure Lock Out & Tag Out during the isolation of equipment for maintenance as per the approved Permit To Work procedure. Normalize the equipment after cancellation when instructed to do so.

7. Inspect the unit and auxiliaries during the shift to make sure that all equipment parameters are within limits. Report abnormalities to the Shift Supervisor/ SCE.

8. Perform the periodic protection tests under the supervision of SCE/Supervisor and maintain records. Perform equipment change over according to preset schedules.

9. Raise work requests or defect notes for faulty equipment and follow up for the defect rectification

10. Assist in the training and familiarization of new operators.

11. Report near misses and implement prescribed risk controls.

12. Report deviations in Quality, Health, Safety and Environmental Management System.

13. Ensure proper waste disposal measures.

14. Perform other duties as assigned.

Skills
Educational

Desired:
Diploma in Engineering is a must.

Preferred:
Bachelor of Engineering.



Minimum Experience

5 years in the same position.





Required Skills

1.Generic awareness of Quality, Occupational Health & Safety and Environment Management system principles

2.Knowledge of identification, classification and disposal of waste

3.Knowledge of Emission Monitoring

4.Knowledge of environmental and health impact of chemicals being used in the plant

5.Knowledge of firefighting equipment

6.Knowledge of PPE and safety equipment

7.Knowledge of First aid measures

8.Should be well conversed with Power/Water plant operational activities.

9.Interpersonal communication skills.

10.Analytical skills.

11.Hazard Risk Assessment capability

12.Aspect Impact Assessment knowledge

13.Basic computer skills



Desired certification / Job specific skill / Training

ISO9001, 14001, OHSAS 18001 awareness/working knowledge is preferred.
المهارات المطلوبة
تفاصيل الوظيفة
الدور الوظيفي

اخرى

عدد الشواغر

2

المؤهل العلمي المطلوب

دبلوم

العمر المطلوب

من - الى

الجنس

ذكر

المستوى المهني

متوسط الخبرة

نوع التوظيف

دوام كامل

سنوات الخبرة

5 - الحد الاقصى غير محدد

الراتب المتوقع

$0
التقديم للوظيفة