Manufacturing Operators Jubail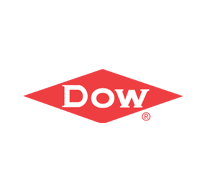 معلومات الشركة
الدولة : المملكة العربية السعودية
المهام الوظيفية
This position consist of working as a Technical Production Operator in the Element fabrication or Membrane production area which produces water elements & membrane. This position will be involved in different rotations of the production lines; and rotate role to role based on business, shift and ergonomics need. Besides the primary rotations, the operator needs to fix or adjust the machines with hand tools as needed.

Experience: 2 or more years of related manufacturing experiences or 2 years technical degree required.

Ability and Knowledge:
Knowledge of pneumatics, power and free conveyance systems, and servo motors,
Knowledge of chemicals & reactive chemicals in area of Environment, Health & Safety.
Ability to handle chemicals (hazardous materials).
Computer skills; proficient in Windows, Microsoft Excel. Experience with PLC (Programmable Logic Controls) is a plus.
Ability to initiate and/or accept positive change/improvement in processes.
Knowledge/ability to quickly and effectively solve complex mechanical assembly production issues.
Excellent interpersonal skills to solve potential conflict issues within the work team and across other teams.
Need to off-load bulk chemicals.
Qualifications
Qualifications:
2 year Industrial College – Associate Degree is required.
0-2 years of previous manufacturing experience is required.
Safety conscious.
Abide by all workplace policies and procedures, including working in a smoke-free and drug-free environment.
Able and willing to work in an empowered team environment, including the ability to effectively communicate, share information, resolves issues, give and receive both positive and critical feedback in a respectful and professional manner.
Able to anticipate changes that will be required to complete projects.
Able to work independently and be motivated to produce results.
Able to maintain productivity.
Able to effectively work with others.
Able to learn and successfully operate various mechanical machines, both manual and highly automated.
Able to lift 45 pounds (20.5 Kg)
Able to read, write and comprehend documents in English.
Able to understand and prioritize business needs.
Able to recognize and/or eliminate non-value added activities.
Able to work non-day shift and schedule that would include afternoons, nights, weekends and /or holidays.
Able to work in rotating shift.
Strong work ethic and able to remain productive in an empowered team environment.
Have good technical skills to learn and grow, keeping current with new automation and technology.
Able to operate both mechanical lift equipment and computer software programs.
Punctual and reliable individual.
Able to learn a documented work process and apply it consistently.
Able to perform quality checks.
Able to do minor maintenance
Able to do troubleshooting.
Able to train and mentor new employees
Able to collect process data and monitor equipment performance
Take initiatives to propose ideas for improvement
Preferred Qualifications:
4 years of previous discrete manufacturing experience/chemical plant operation experience is preferred.

Education:
2 year Industrial College – Associate Degree is required.
المهارات المطلوبة
تفاصيل الوظيفة
الدور الوظيفي

اخرى

عدد الشواغر

غير محدد

العمر المطلوب

من - الى

الجنس

غير محدد

المستوى المهني

متوسط الخبرة

نوع التوظيف

دوام كامل

سنوات الخبرة

2 - الحد الاقصى غير محدد

الراتب المتوقع

$0
التقديم للوظيفة