أخصائي عمليات Project Operations Specialist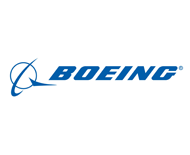 معلومات الشركة
الدولة : المملكة العربية السعودية
المهام الوظيفية
Boeing is the world's largest aerospace company and leading manufacturer of commercial airplanes and defense, space and security systems. We are engineers and technicians. Skilled scientists and thinkers. Bold innovators and dreamers. Join us, and you can build something better for yourself, for our customers and for the world.

We are seeking a Project Operations Specialist to join our F-15 Repair Support program in Dhahran, Saudi Arabia.

The support personnel shall provide on-site BSA support at KAAB Depot Supply for F-15 repair support contract requirements and the Boeing office in Dhahran in the Kingdom of Saudi Arabia. Provides supply support sustainment services at customer or field locations. Monitors logistic systems performance. Conducts research and provides logistical assistance to support operational objectives. Maintains effective customer relations.

Primary Responsibilities:

This is a Project Operations Specialist role. Your duties will include (but are not limited to):

- Candidate plans, commits and controls the deployment of resources in response to customer, program and business requirements in conjunction with the Project and Program Manager and BSA HQ.

- Works under general direction, but is expected to lead the development, integration, implementation and management of new or revised programs, plans, strategies or processes.

- Work unsupervised for extended periods of time in a wide variety of cultural and economic environments.

- Develops control systems, maintains status information of program and customer commitments and monitors compliance to plan.

- Interfaces with management throughout the Enterprise to provide leadership and coordination.

- Candidate will coordinate the management and induction of F-15 repair parts to various OEMs and repair sources in the Kingdom and in around the world.

- Tracks inductions and provides direct feedback to RSAF/USAF customers and program personnel.

- Assists customer supply and transportation personnel in understanding the intent and disposition of technical documentation; Resolves complex logistics issues.

- Maintains established field desk at RSAF Depot Supply.

- Documents field activities to provide status of customer/product issues.

- Assist customer in solving difficult support problems with emphasis on supporting squadrons forward deployed aboard aircraft carriers.

- Perform technical research functions utilizing Boeing, USAF and RSAF technical publications, databases and supply chain related documents.

- Act as liaison between RSAF, USAF, and Boeing.

- Provide reporting to Boeing as required by the contract.

- Candidate creates, edits and maintains electronic and written communication.

- Prepares reports, presentations and flow charts.

- Processes incoming and outgoing communication and correspondence to ensure proper dissemination of information.

- Clarifies analysis with business partners to validate results and determine scope to meet long range business goals and assists in developing the business case.

- Supports the coordination of commitments with direct guidance with internal and external organizations to fulfill strategies.

- Coordinates with leadership to gain approval. Collects organizes and provides data according to established processes within the management system to maintain status of programs customer and supplier commitments and compliance.

- Prime contract requirements will govern the type, extent, and criteria for the support and/or services to be provided.

- Monitors logistic systems performance.

- Conducts research and provides logistical assistance to support operational objectives.

- Maintains effective customer relations.

- Assists in researching, identifying and resolving Repair pipeline inventory discrepancies.

- Collaborates with company organizations to identify and resolve system issues.

- Provide training, as requested by the USG PM/PCO, regarding access and retrieval of the MIS data as well as MIS report generation

- Able to understand indentured parts.

- Any other tasks requested by the management.



This requisition is for an international, locally hired position. Pay and benefits are determined at the local level and are not part of Boeing U.S. based payroll. Relocation benefits are available. Successful candidates must be Saudi nationals or be able to obtain and maintain legal authorization to work in Saudi Arabia for continued employment. The company will support the employee and administer the immigration process, but the candidate is ultimately responsible to obtain legal authorization as such authorization is determined by Saudi Arabia based on the applicant's education and personal background.




Division
BDS Global Operations

Relocation Assistance Available
Yes. Available for eligible candidates, if authorized.

Qualifications
Preferred a Bachelor's degree and typically 3 or more years' related work experience.



The following experience is highly desired for the position:



- Prior experience with Defense contracts.

- Prior experience in Supply Chain and/or management of repair components.

- Prior F-15 aircraft maintenance practices



Other requirements:



- Individual must have fluent English and Arabic written and oral communication skills

- Candidate must be able to work with minimal supervision and support

- Candidate must currently have or be able to obtain a Kingdom of Saudi Arabia recognized Secret Clearance

- Able to maintain Security Clearance from Saudi Government.

- Must have the ability to coordinate activities and interface directly with RSAF at KAAB on behalf of the program.
المهارات المطلوبة
تفاصيل الوظيفة
الدور الوظيفي

اخرى

عدد الشواغر

غير محدد

المؤهل العلمي المطلوب

بكالوريوس

العمر المطلوب

من - الى

الجنس

غير محدد

المستوى المهني

متوسط الخبرة

نوع التوظيف

دوام كامل

سنوات الخبرة

3 - الحد الاقصى غير محدد

الراتب المتوقع

$0
التقديم للوظيفة