وظيفة مستشار سياسة الجامعة University Policy Advisor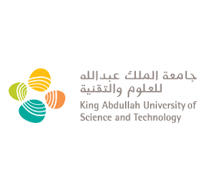 معلومات الشركة
الدولة : المملكة العربية السعودية
المهام الوظيفية
Benchmark and devise a strategic framework for policy formulation and review, engaging senior stakeholders across the University in an effort to achieve consensus.
Act as custodian of approved University policies and serve as an advocate for the University's policy development process. Devise and ensure compliance with an appropriate template for policies and procedures.
Provide advice and recommendations to University proponents on policy development issues.
oversee the editing of policy drafts from various proponents. Work with content specialists to ensure that policy content is unambiguous, legally complaint and comprehensively written in a language which is easily understandable and sensitive to a multi-cultural context.
Ensure all University policies are consistent and in alignment with one another.
Coordinate the advancement of policies through the policy development and approval process in cooperation with policy owners.
Oversee bench marking and qualitative audits to ensure that KAUST has an approved master list of University policies to be developed and a plan to draft/update content of all University policies according to a prioritized schedule.

Knowledge of current issues and practices in University policy development and management.
Skills and experience in the development , drafting, and revision of institutional policies.
Strong accounting, project management, analytical, writing, negotiation, and interpersonal skills are required.

Ability to multitask,
Ability to be flexible in work assignments
Ability to handle complex and sensitive confidential information with discretion and tact under tight time constraints.
المهارات المطلوبة
تفاصيل الوظيفة
الدور الوظيفي

إدارية

عدد الشواغر

غير محدد

المؤهل العلمي المطلوب

بكالوريوس

العمر المطلوب

من - الى

الجنس

غير محدد

المستوى المهني

إدارة

نوع التوظيف

دوام كامل

سنوات الخبرة

12 - الحد الاقصى غير محدد

الراتب المتوقع

$0
التقديم للوظيفة