وظيفة أخصائي الرعاية الصحية جدة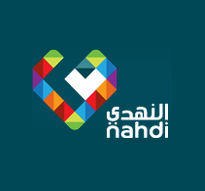 معلومات الشركة
الدولة : المملكة العربية السعودية
المهام الوظيفية
Main Job Purpose

Validate the processes which link the Commercial Division with the other divisions and suppliers in regards to the documentation, system updates, suppliers collections and reconciliation process.


Accountabilities

Contracts' Accuracy:

· Execute and review the contracts of the Commercial Division (after the negotiation process) through the development of the contract draft, follow-up on the required signatures, system update, generation of system reports and the communication with the concerned stakeholders to ensure the accuracy of the contracts' data, feasibility to the concerned stakeholders and proper documentation.

Commercial Data:

· Update all the commercial item bricks and item master files through system data entry to ensure the accuracy of the commercial data on the system.

· Assist in the development of the current commercial systems such as Item Master File, Base Maker, RWMS, RMS…etc to ensure the optimization of the current processes and in order to facilitate the commercial workflow.

· Execute the Purchase Requests of the Pharmacy and Wellness team through the system data entry to ensure that the system is updated and to ensure proper documentation.

Cross Functional Alignment:

· Communicate internally with Nahdi concerned divisions and externally with the suppliers regarding the preferred plus collection (pharmacists' incentives), suppliers' trade benefits and other collections to ensure on time benefits collection per the agreed Service Level Agreements (SLAs).

· Participate/contribute in the internal and external audit process through providing all the required documents and contracts to facilitate the audit process.

· Act as the focal point between the Finance Division and the Buying Department through data gathering, sharing forecasts and estimates, gathering feedback and plans updates to ensure the accuracy of the back margin and benefits plans.

Employee's duties are not limited only to the above-mentioned Accountabilities; he/she may perform other duties as assigned.
المهارات المطلوبة
تفاصيل الوظيفة
الدور الوظيفي

اخرى

عدد الشواغر

غير محدد

العمر المطلوب

من - الى

الجنس

غير محدد

المستوى المهني

مبتدئ

نوع التوظيف

دوام كامل

سنوات الخبرة

3 - الحد الاقصى غير محدد

الراتب المتوقع

$0
التقديم للوظيفة