Network Specialist Jeddah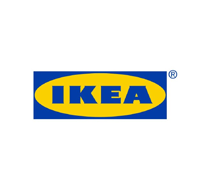 معلومات الشركة
الدولة : المملكة العربية السعودية
المهام الوظيفية
Come help us create a better everyday life for the many people. That's the IKEA vision. We do that by offering a wide range of home furnishings with good design and function at prices so low that as many people will be able to afford them.

Do you value simplicity, cost-consciousness, a humble attitude and willpower? Then an IKEA career may be right for you.

We strive for excellent leadership to lead business and people together. We believe people learn and develop best when they perform and deliver in the real world.

Job Description
Purpose of the Job:

Design, develop, build, improve, troubleshoot, and support new networks and network components for IKEA/Subsidiaries as well as the existing ones. Supporting security, applications, expansion and business functions with an ultimate goal of ensuring that all IKEA/Subsidiaries sites are connected, secured, able to communicate and achieving business and sales plans with security and budgets in scope.

Key Responsibilities:

Support IKEA customer centric strategy through understanding customer needs, being responsive and supportive as deemed required.
Design, build, implement, configure, document, monitor, administer LAN/WLAN/WAN networks infra and depending services/systems for IKEA SA, subsidiaries shared services and expansion projects.
Ensure network access complies with leading standards and company policy.
Ensure collecting periodic backups of network components configuration.
Maintaining documentation library for LAN/WAN topology, configuration and IP schema.
Supporting colleagues and other IT functions/systems in making changes necessary to the IT systems, in order to fulfill the goals of their projects and maintain business and sales continuity.
Ensure all network equipment's have up to date operating systems, valid license and certificates.
Support IKEA expansion projects: Being responsible for designing and building the network infrastructure for subsidiaries and new openings.
Support the Network Security function.
Managing vendors and 3rd parties' relation, tasks and projects.
Qualifications
A minimum of 4-year experience managing Cisco networks (switching – routing – AP - WLC).
Deep knowledge with WAN types, circuits setups, communication links, service provider scope, microwave connections, modems.
Awareness with VOIP protocols and prerequisites along with troubleshooting and incidents isolation skills.
Bachelor degree of computer science, engineering, MIS or equivalent degree.
Cisco certified – CCNA as a minimum - Network +.
المهارات المطلوبة
تفاصيل الوظيفة
الدور الوظيفي

اخرى

عدد الشواغر

غير محدد

المؤهل العلمي المطلوب

بكالوريوس

العمر المطلوب

من - الى

الجنس

غير محدد

المستوى المهني

متوسط الخبرة

نوع التوظيف

دوام كامل

سنوات الخبرة

4 - الحد الاقصى غير محدد

الراتب المتوقع

$0
التقديم للوظيفة