مسؤول قواعد بيانات الرياض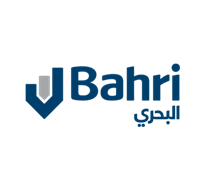 معلومات الشركة
الدولة : المملكة العربية السعودية
المهام الوظيفية
Administration & Database Performance:

Administer DBs in all environments, maintain regular DB health checks and perform DB cloning. Create new databases based on optimum data access techniques. Maintain undisrupted database performance by deploying new releases and upgrades. Monitor license compliance.

Database Security & Integrity:

Control and protect databases (potentially including the data, the database applications or database systems, database servers and the associated network links) by ensuring user and data access is configured in line with IT security and data privacy policies. Implement data integrity rules to ensure the correct data is stored properly and uncorrupted. Comply DBs with IT policies and procedures, follow quality requirements, and IT management instructions to carry out the work in a controlled and consistent manner.

Back-Up & Recovery:

Ensure the database is configured for database backup and recovery. Setup regular data backup schedules that will be used to recover when needed. Maintain synchronization between Productions & DR sites, do regular switching tests and upgrade DR sites to latest versions to ensure DB availability.

Support:

Provide attentive support by troubleshooting and analysing DB errors and implementing corrective and preventive actions during DB execution. Support other Bahri team members. Share knowledge.

Documentation & Reporting:

Prepare the required documentations to avail adequate guidelines & SOPs to be used in maintaining DB effectively & record changes applied. Prepare DB performance related reports to update ITD Monitoring Dashboards.

Skills

Bachelor degree in Computer Engineering, Information technology or equivalent.

Certification in all SQL, Oracle DBs administrations or equivalent is preferred.
المهارات المطلوبة
تفاصيل الوظيفة
الدور الوظيفي

اخرى

عدد الشواغر

غير محدد

المؤهل العلمي المطلوب

بكالوريوس

العمر المطلوب

من - الى

الجنس

غير محدد

المستوى المهني

متوسط الخبرة

نوع التوظيف

دوام كامل

سنوات الخبرة

2 - 6

الراتب المتوقع

$0
التقديم للوظيفة