Consumer Account Executive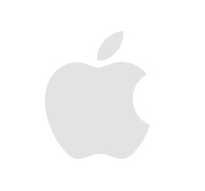 معلومات الشركة
الدولة : المملكة العربية السعودية
المهام الوظيفية
The Consumer Account Executive will be in charge of the support of Apple Retail Business served through local multi-brand IT/Consumer Electronics retail partners, as well as the development of the Tier 2 retail partners.

Apple Middle East is seeking an experienced Account Executive to develop a strong relationship with our partners and operate as a strategic thinker for the client. As part of this role, the successful candidate should plan programs with retail partners, also review and assess effectiveness of all programs to support this goal, and he/her will also provide consultative advice and direction to the Consumer and Regional Leaders.

As a key contributor in the internal organization, he/she also needs to demonstrate a high level of communications skills with his peers in order to fuel our ambitious development. The candidate is required to have local Retail experience in a people management role with hands-on knowledge of channel marketing techniques.
Key Qualifications
Strong sales experience in retail network/channel management
Solid knowledge of retail marketplace in the KSA
Account management skills
Relationship building at C level
Marketing communication skills
Strong sales experience in Distribution management
Great communication skills and great team player
Consultative approach in influencing partners' owners and third parties sales leaders
Negotiation skills
Highly analytical approach
High attention to detail
Knowledgeable about Apple's technologies
Computer literate
Ability to understand and explain product features and benefits
Fully fluent in English and Arabic
Description
Support sales growth in IT/CE retail accounts -
Development - Growing revenue stream from our Apple Premium Reseller by managing in all aspects their performance;
Ensure optimum mix of IT/CE and APR partners in the territory;
Onboard new investors and partners in the APR program in the Middle East and accompany them through their store expansion;
Cross functional - collaborate internally with local Program team and central Operational and Development teams to execute in the field programs and development tools.
Authorization – ensure that all partners comply with Apple guidelines and are properly authorized -
Account Management – manage the relationship with key retail accounts in KSA to achieve short and long term company goals in consumer channel;
Program Management – Drive & ensure negotiation, planing and effective execution of both ad hoc and partner programs such as Market Development Fund activities and pan-European channel programs (such as Apple Branded Programs).

Key Accountabilities:

Meet target sales goals in Consumer channel
Deliver timely and accurate forecasting and reporting -
Indirect Consumer Account Executive must fully understand the needs of the partners' target customers (consumers) and design plans to map Apple's solutions to these needs and therefore drive growth with particular reference to the Apple products and the range of accessories;
Design plans to develop the targeted quality store network in the KSA named retailers;
On-board new Retail partners when/where needed and develop existing Retail partners to scale up their network of stores in alignment with Apple strategy and objectives for the territory;
Negotiate and plan branded retail programs with key retail partners;
Work with partners to execute programs effectively;
Assist partners with development of a joint sales and marketing approach to develop and leverage the partners relevant segment expertise;
Manage effective deployment of quarterly Marketing Development funds to support achievement of business objectives;
Review the Demand Generation program with local team to ensure it has been accepted and executed in the field,
Work with training resources to ensure adequate levels of product knowledge are maintained within each partner;
Review the effectiveness and relevance of the Store Merchandising and Mystery Shopping exercises;
Manage Retail accounts scoring tools;
Recommend changes when appropriates;
Able to review P&L, balance sheet, equity and cash flow analysis when significant investments are required from the partner and work closely with finance team on this analysis to take appropriate decisions;
Conduct regular Business Reviews with key retail account.

Key Performance Indicators:

Sales performance of assigned accounts.
Negotiation and deployment of branded retail programs for designated key retail partners.
Achieving relevant return on investment for designated programs.
Partnership strength between Apple and named partners.
Account Acquisition and development.
Sales out of CPU, iPad, iPhone into KSA consumer channel.
Ensure that retail branded PoS in IT/CE retail continuously meets Apple's merchandising standards.
Quality of reporting analysis.
Ability to troubleshoot and resolve commercial problems is essential in a positive and constructive way.
المهارات المطلوبة
تفاصيل الوظيفة
الدور الوظيفي

المحاسبة والتدقيق

عدد الشواغر

غير محدد

المؤهل العلمي المطلوب

بكالوريوس

العمر المطلوب

من - الى

الجنس

غير محدد

المستوى المهني

متوسط الخبرة

نوع التوظيف

دوام كامل

سنوات الخبرة

الحد الادنى غير محدد - الحد الاقصى غير محدد

الراتب المتوقع

$0
التقديم للوظيفة