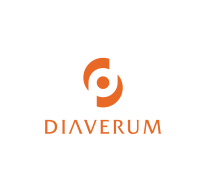 معلومات الشركة
الدولة : المملكة العربية السعودية
المهام الوظيفية
 Take charge of the daily management beside rounds with the nurses and Residents and provide them teaching and guidance

 Assume an active part in the Duties in the dialysis clinic and participate actively in the reports together with specialist, Consultants ,ditetion ,social worker and nurses.

 Refer all medical problems related to patients to attending consultant/specialist or medical director and insure its sorted out.

 evaluate all new referrals and coordinate with the Consultant and Junior Staff a plan of management approved by the Consultant/Senior Registrar, should be shouldered and supervised by the Registrar.

 Document all above plans in the patient charts and keep and updated follow-up in the progress notes

 Supervise the junior staff in conducting their duties and responsibilities as designated by the medical director according to P&P and actively organize and participate in the clinic rounds with the Junior and Senior members of the staff

 Execute all diagnostic procedures required on the patients (as per policy) and whenever feasible, train the junior staff to perform them.

 Arrange for patients transfer to hospitals and referrals to other services or other dialysis units if needed.

 Prepare reports for patients (medical or non medical) as needed.

 Supervise and countersign all Discharge Summaries, Death summaries and special reports on related patients written by the Junior Medical Staff

 Share and participate in the Department's educational and training activities: Grand Rounds, Tutorials, Journal Clubs, etc.

 Aided by the policies and procedures of the diaverum dialysis clinics , the by-Laws, Rules and Regulations of the Medical Staff of the Saudi health specialties and ministry of health.

 Comply with the standards laid down by the Approved International Accreditation Standards

 Identify any occurrence not consistent with the operation of the clinic or standard of service for patients, employees or visitors and situations that put patients, staff or visitors at risk for injury or other harm through the chain of command

 Performs other applicable tasks and duties assigned within the realm of his/her knowledge, skills and abilities

 Invasive procedures :

o Insertion of dialysis catheters (internal jagular, femoral catheters)

o Removal of dialysis catheters

o Cannulation of fistula

 Completing a postgraduate training program of not less than Four (4) years (Equivalent to Saudi Board)

 Acquiring a completion certificate of postgraduate training

 To have the required medical/technical training of the highest medical qualification conducted in the same institute of study (4 years)

 To be a registered as a "Nephrologist Consultant" in home country with an active license

 English and Computer literate.
المهارات المطلوبة
تفاصيل الوظيفة
الدور الوظيفي

اخرى

عدد الشواغر

غير محدد

المؤهل العلمي المطلوب

ماجستير

العمر المطلوب

من - الى

الجنس

غير محدد

المستوى المهني

متوسط الخبرة

نوع التوظيف

دوام كامل

سنوات الخبرة

2 - الحد الاقصى غير محدد

الراتب المتوقع

$0
التقديم للوظيفة