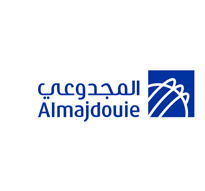 معلومات الشركة
الدولة : المملكة العربية السعودية
المهام الوظيفية
 Oracle User Support
-Interact with the user community providing excellent user support for Oracle HR applications and related business processes.
-Provide level (2) support for any escalated with the users, handholding and respond to queries.
-Raise support tickets with Oracle support and follow up for a solution to ensure the timely resolution of issues.
-Provide user training to users on new functionalities.

 Troubleshooting
-Investigate and resolve complex problems through research and functional analysis.
-Perform root cause analysis for frequently occurring issues and provide permanently fix it.
-Provide continual assessment and review of unit testing and
integration plans to ensure the solutions meet the business need and are working as designed.
-Participates in the testing process through test review and analysis, test witnessing, and certification of software.
 Internal Coordination
Coordinate with Oracle support, DBA, Technical consultant and other Functional consultants for implementing bug fixes through the appropriate processes currently in place.

 Reporting
Provide periodic status report to management (weekly, monthly).

Skills
 Minimum Qualification
-Bachelor Degree or equivalent experience in Information Technology.
-ITIL Service Management Certification will be valuable.
-Knowledge in HR modules like Learning Management, iRecruitment will be an asset
 Minimum Experience
-At least 5-year experience in the IT field. Additionally, At least 2-year experience in Oracle HR implementation.
-Solid experience in oracle-Business Suite solutions
-Technical background such as SQL knowledge is preferable.
 Other requirement
-Good knowledge and experience in the Oracle OUM
-Must have problem solving and conflict management skills to ensure change management issues can be resolve quickly and effectively
-Ability to collaborate on multidisciplinary teams with varying degrees of technical experience.
-Proven ability to efficiently build relationships with key stakeholders, set direction and motivate teams.
-Solid influencing skills.
-Experience with Oracle EBS
-Experience in other ERP systems would be considered an asset.

Education
Bachelor's Degree or equivalent experience in Information Technology.
المهارات المطلوبة
تفاصيل الوظيفة
الدور الوظيفي

الموارد البشرية والتوظيف

عدد الشواغر

غير محدد

المؤهل العلمي المطلوب

بكالوريوس

العمر المطلوب

من - الى

الجنس

غير محدد

المستوى المهني

إدارة

نوع التوظيف

دوام كامل

سنوات الخبرة

6 - الحد الاقصى غير محدد

الراتب المتوقع

$0
التقديم للوظيفة