أخصائي الصحة والسلامة والبيئة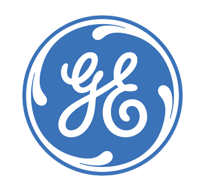 معلومات الشركة
الدولة : المملكة العربية السعودية
المهام الوظيفية
Role Summary:

Project HSE Specialist Position
for the Saudi operations has become available. Start your career with Baker Hughes a GE company, a leader in the Oilfield Services industry. You are expected to provide HSE expertise to Integrated Well Services Project for offshore well operations and surface facilities serving as an active member of the Project Management Team. The HSE Supervisor will report directly to Project Manager and functionally to Geo-market HSE Lead to ensure overall project success in the areas of health, safety (process and occupational), and environmental. The HSE Specialist is required to organize, plan, coordinate and implement the HSE efforts throughout planning, startup, mobilization and operational phases of the project. He will be working closely with Client and subcontractors, cooperating with their Representatives via significant presence in the field.

Essential Responsibilities:

Accountable for delivery of HSE related aspects of the project during the various project phases
Implement project HSE strategies and plans ensuring alignment with Company, Client and Contractual agreements
Coordinate with HSE Lead, Client and subcontractors to implement project HSE documentation including but not limited to HSE Plans, SIMOPS, risk management and bridging documents
Interact with Subcontractor and Client HSE Personnel to ensure HSE objectives are met
Coordinate with HSE Lead, client and subcontractors on environmental aspects of Project work, i.e. permits, emissions, etc.
Performing regular field visits and audits of subcontractors and client
Qualifications/Requirements:
Degree in HSE, Engineering or Sciences preferred
5+ yrs. HSE experience in Oil & Gas Industry, preferably in the area of Surface Facilities, Process Facilities or Offshore Drilling
Experience managing HSE projects for and surface facilities and offshore drilling projects
Proficient in HAZOPS and HAZID Assessments, Project Risk Assessments and development of Risk Management Plans
Knowledgeable in Upstream Process Safety, Construction safety
Effective communicator able to influence at various levels within Company, customers and contractors
Demonstrates ability to take initiative and make independent decisions
Knowledge of industry international and Indian safety and environmental standards
CPA Preferred.
Desired Characteristics:

Adequate HSE training records
Ability to work effectively as an individual with minimal direction and as part of a larger team
Knowledge in Drilling Operation activities, Drilling Emergencies, and rig site specific safety plans
Direct experience and proficiency with HSE Management Systems and HSE requisites such as Risk Assessments, Audits and Inspections, and Procedures.
المهارات المطلوبة
تفاصيل الوظيفة
الدور الوظيفي

اخرى

عدد الشواغر

غير محدد

المؤهل العلمي المطلوب

بكالوريوس

العمر المطلوب

من - الى

الجنس

غير محدد

المستوى المهني

متوسط الخبرة

نوع التوظيف

دوام كامل

سنوات الخبرة

الحد الادنى غير محدد - الحد الاقصى غير محدد

الراتب المتوقع

$0
التقديم للوظيفة