وظيفة مدير التسويق Marketing CM Director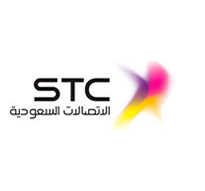 معلومات الشركة
الدولة : المملكة العربية السعودية
المهام الوظيفية
Position Title
Marketing CM Director
Sector
Procurement & SS-Commercial Procurement-Marketing CM

Job Location
Saudi Arabia , Riyadh
Job Purpose


The role holder is responsible for leading and managing all procurement activities taking ownership of the procurement process for Marketing Category Management ensuring service delivery in a cost-effective manner in line with the stated strategy and defined service level agreements. The role holder shall carry out his duties in accordance with the stipulated business policies and procedures.


Key Responsibilities

Strategy Implementation
Participates in the strategy formulation by providing support and inputs to the General Manager – Commercial Procurement.
Leads implementation of the Sector strategy and develops policies and procedures for the Marketing Category Management Department to drive achievement of the desired objectives.

Sourcing Strategy
Develops the sourcing strategy for the category and agenda setting with key stakeholders.
Defines the cost drivers of the categories in scope and follows their evolution.
Leads lease analysis.
Anticipates changes in STC needs and market conditions to define sourcing strategies.
Develops business cases, including need for cross-functional resources, timeframe and targets.
Analyses market studies and dynamics to adapt the sourcing strategy.

Identifying Purchasing Requirements
Drives discussions for purchasing requirements, project specifications and sector strategy with sector management and suppliers.
Analyses historical data to provide demand/consumption trends and track deviations.

Category Management
Ensures all purchasing requests are received, evaluated for completeness and classified according to value (e.g., risk, financial) and assigned to buyers.
Manages service level agreements for tendered/non-tendered change orders as well as change orders for the supplier market and spend categories.
Takes ownership of execution-focused service delivery functions and processes.
Oversees the payment request process after confirmation from business owners of closure of the work order.
Predicts categories trends and development (technologies evolution, new business model, suppliers' consolidation etc.)
Supports the Finance Sector by giving clear price roadmap/trends to prepare the budget.
Manages supply market scouting and identifies the main actors in the value chains.
Tracks supply market trends (competitive pressures, new entrants, substituting products or services, changes in the value chain) to accordingly build in changes in the Department and ensure alignment to best practices.
Develops segmentation criteria and maps supply base to desired relationship type.
Coordinates business planning efforts with the General Manager – Commercial Procurement.

Vendor Management and Risk Assessment
Manages relationships with external contractors/vendors/suppliers supporting Marketing Category Management through the procurement process; selection of appropriate vendor, overseeing service delivery and performance evaluation of services delivered.
Ensures an updated database of suppliers and maintains cataloguing of recommended suppliers.
Investigates supply and financial risks of suppliers and takes appropriate actions.

Reporting
Develops and communicates reports on department and service delivery status to the General Manager – Commercial Procurement on a periodic basis.


Qualifications/
Certification
Bachelor's degree in Business Administration/Engineering or equivalent

Master's degree in Business Administration/Engineering is preferred


Years of
Experience

A minimum of 8 years of relevant experience with at least 3-4 years in a similar role.

Prior experience in procurement managing purchasing and support activities for a defined category of products, preferably within the Telecommunication industry.

Prior experience in a large organization of similar size and scale.


Desired Skills & Knowledge

Strong analytical and problem solving ability.

Sound negotiation skills.
Excellent financial acumen.
Ability to contribute breakthrough ideas and approaches to solve business issues.

Ability to manage multiple projects and work in fast-paced environment.

Management skills & cultural intelligence.

Knowledge of the market and relevant external service providers for commercial procurement.
المهارات المطلوبة
تفاصيل الوظيفة
الدور الوظيفي

إدارية

عدد الشواغر

غير محدد

المؤهل العلمي المطلوب

بكالوريوس ماجستير

العمر المطلوب

من - الى

الجنس

غير محدد

المستوى المهني

متوسط الخبرة

نوع التوظيف

دوام كامل

سنوات الخبرة

3 - 4

الراتب المتوقع

$0
التقديم للوظيفة