وظيفة مدير التدفق النقدي الظهران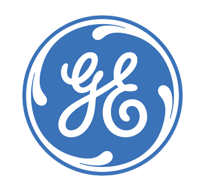 معلومات الشركة
الدولة : المملكة العربية السعودية
المهام الوظيفية
Baker Hughes, a GE company (NYSE:BHGE) is the world's first and only fullstream provider of integrated oilfield products, services and digital solutions. Drawing on a storied heritage of invention, BHGE harnesses the passion and experience of its people to enhance productivity across the oil and gas value chain.



BHGE helps its customers acquire, transport and refine hydrocarbons more efficiently, productively and safely, with a smaller environmental footprint and at lower cost per barrel. Backed by the digital industrial strength of GE, the company deploys minds, machines and the cloud to break down silos and reduce waste and risk, applying breakthroughs from other industries to advance its own.



With operations in over 120 countries, the company's global scale, local know-how and commitment to service infuse over a century of experience with the spirit of a startup – inventing smarter ways to bring energy to the world.



Follow Baker Hughes, a GE company on Twitter @BHGECo, or visit us at BHGE.com.



Role Summary:



Cash Flow manager Position
for the Saudi operations has become available. Start your career with Baker Hughes a GE company, a leader in the Oilfield Services industry.



Essential Responsibilities:

Focuses on working collaboratively with Operations to facilitate decision support, business analysis and financial planning including budgeting and forecasting.
Provides financial reporting and analysis by consulting, interpreting and evaluating financial information.
Assists in budget and tempo development, actual vs. forecast analysis, and tracking of business performance indicators.
May directly supervise FP&A staff.
Handles special projects, as assigned.
Qualifications/Requirements:

Bachelor's Degree in Finance, Economics or Accounting or equivalent.
8+years finance experience.
2+ year's management experience.
CPA Preferred.
Desired Characteristics:

Extensive knowledge of accounting and financial reporting principles.
Specialized knowledge of accounting requirements for specific region or Product Segment.
Excellent communication skills.
Strong analytical skills.
Ability to interact with all levels of management.
المهارات المطلوبة
تفاصيل الوظيفة
الدور الوظيفي

المحاسبة والتدقيق

عدد الشواغر

غير محدد

المؤهل العلمي المطلوب

بكالوريوس

العمر المطلوب

من - الى

الجنس

غير محدد

المستوى المهني

إدارة

نوع التوظيف

دوام كامل

سنوات الخبرة

الحد الادنى غير محدد - الحد الاقصى غير محدد

الراتب المتوقع

$0
التقديم للوظيفة