Senior Field Mechanical Engineer - PP&SD Jubail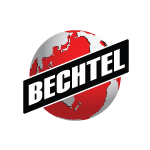 معلومات الشركة
الدولة : المملكة العربية السعودية
المهام الوظيفية
Saudi Arabian Bechtel Company (SABCO) has worked as the management services contractor directly with our client, the Saudi Arabian Royal Commission for the last 30 years. We are the Engineering, Procurement, and Construction (EPC) managers, managing design submissions from local AE firms, contract and procurement management, and overseeing the actual construction work being performed by local contractors and sub-contractors in Jubail Industrial City.

Projects we are actively involved with in Jubail include: new residential communities, petrochemical industrial zone site preparation, various commercial buildings and structures, mosques, schools, hospitals, sports facilities, clinics, a new 30,000 student university, utility services and infrastructure (electrical sub-stations, lift stations), roads and highways, port & pipeline expansions, and more.

SUMMARY:

Senior construction engineers in a broad range of construction engineering work within a specific engineering discipline for a particular area of the project. Provides engineering assistance to superintendents, directs assigned personnel in meeting cost and time schedules, verifies materials, equipment, and quality and assures results meet design requirements.

JOB DIMENSIONS:

A. Supervision Received

- Receives technical and operational supervision from supervising construction engineer or assigned supervising discipline superintendent.

B. Supervision Exercised

- Provides technical and administrative direction to subordinate construction engineers and others, as assigned.

C. Contacts

- Jobsite contacts are with Assistant Resident Engineers, Resident Engineers, Area Construction Manager and subcontractor's personnel associated with construction engineering.
- Continuous interfacing with client personnel, pertaining to negotiations on subcontract changes.
- Interface with the engineering design functional group to identify and resolve design- related issues as implemented in the field.

ESSENTIAL JOB DUTIES:

- Responsible for the activities of assigned construction engineers, such as the application of drawings, specifications, and subcontracts.
- Review quantity listings of contractor field purchased material and equipment. Initiates requisitions for field purchases.
- Review preparation of construction drawings and schedules. Review contractor design of temporary construction facilities and ensures preparation of "as built" drawings and other job plans.
- Assists subordinate construction engineers and superintendents in:

- Interpreting design drawings.
- Monitoring equipment installation and planning for delivery of construction materials and equipment.
- Assuring that proper warehousing and storage exists to ensure environmental protection.

- Reviews specifications, purchase orders, subcontracts, inspection reports, delivery schedules, instruction manuals and technical data.
- Administers assigned subcontracts to ensure contract remains up to date in areas such as drawings, specifications, cost and schedule.
- Coordinates with the Field Construction Manager on activities affecting the contract administration operation.
- Coordinates with engineering design on constructability issues.
- Supervises subcontractor work efforts and administers routine subcontract changes and interfaces with client personnel. May represent the company in contractual discussions and negotiations.
- Reviews and/or supervises, as assigned, the preparation of construction estimates, cost engineering studies, schedules and budgets.
- Analyzes assigned construction activities to determine the scope, time and resource requirements.
- Ensures that vendors' bids for material and equipment are in conformance to specifications.
- Coordinates the interfacing between the construction automation plan and the project controls program at the jobsite. Reviews project controls documents on progress relating to cost and schedule.
- Performs personnel evaluation of assigned subordinate personnel and ensures they receive progressive training.
- Involves punch listing in project closeout during initial acceptance and final acceptance.
- Works with various functions to ensure the project achieves corporate goals set for environmental, safety & health, quality, cost, and schedule.
- Review all transmittals of drawings and material.

Position Skills:

- University Degree in Mechanical Engineering with minimum seven (7) years of field construction experience.
- Must have experience in installation, supervision and commissioning of above ground process steel pipes, buried large diameter FRP pipes and pipe fittings, large capacity chillers, pumps, HVAC system, fire water, potable water and sanitary water piping networks, fire suppression system.
- Shall be familiar with site mechanical infra-structure works related to sewer, potable, storm, irrigation, fire water piping, manholes, fire hydrants, air vents, Fire pumps, water booster pumps and sewage lift stations.
- Shall have in depth knowledge of testing and commissioning of all HVAC, Plumbing and Fire Suppression Systems and all other associated mechanical work with residential, commercial and public buildings.
- Must have experience in steel welding and knowledge of welding testing procedure. Advance knowledge in welding of carbon steel pipes is desirable.
- Shall be familiar with local codes, International Codes & Safety Standards.
- Should be familiar with MS Word and EXCEL, PowerPoint and Auto-CAD.

Bechtel is among the most respected engineering, procurement, and construction companies in the world. We stand apart for our ability to get the job done right- no matter how big, how complex or how remote. The reliability of our performance, the enduring quality of our projects, the strength of our ethics, and the seriousness of our commitment to safety and sustainability are evident in everything we do. Bechtel delivers for its customers what others can only promise.
المهارات المطلوبة
تفاصيل الوظيفة
الدور الوظيفي

اخرى

عدد الشواغر

1

العمر المطلوب

من - الى

الجنس

غير محدد

المستوى المهني

متوسط الخبرة

نوع التوظيف

دوام كامل

سنوات الخبرة

الحد الادنى غير محدد - الحد الاقصى غير محدد

الراتب المتوقع

$0
التقديم للوظيفة