Project Engineer - Site Preparation & Roads Jubail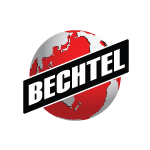 معلومات الشركة
الدولة : المملكة العربية السعودية
المهام الوظيفية
Supervises the engineering activity (all disciplines) on a project, or designated portions of a project, for a global business unit.

Plans and directs engineering assignments on the project.

Has technical responsibilities for interpreting, organizing, executing, and coordinating these assignments.

JOB DIMENSIONS:

A. Supervision Received

- Receives operational supervision from a Project Manager or senior Project Engineer.
- Receives administrative and technical supervision from an Engineering Manager, Manager of Engineering or a senior Project Engineer.
- Assignments given in terms of broad general objectives and limits.

B. Contacts

- As the point of Bechtel-Client contact on engineering aspects of assigned project or portions of a project, maintains regular client contact for progress of work, exchange of information, advice.

ESSENTIAL JOB DUTIES:

- Directs and coordinates engineering activities for the project or assigned portion including supervision of engineers of all disciplines within a global business unit.
- Establishes or assists in establishing the detailed project execution plan and the development of the overall project engineering budget and schedule.
- Inputs to and owns the engineering elements of a project capital estimate (proposals and execution) quantities and budgets.
- Develops design and procurement schedules for approval.
- When assigned directs engineering activities in preparation of project proposals, including estimates for engineering staffing, quantities, scope reviews, schedules and coordination with Business Development and other functional groups.
- Reviews and approves design documents, change orders, material requisitions and specifications for construction or procurement use.
- Resolves field initiated questions on engineering.
- Visits jobsite as required for exchange of information.
- Coordinates activities among the design groups on the project.
- Reviews project engineering progress against approved schedules, evaluates changes and takes corrective action when required.
- Manages the flow of information required from third parties to assure the timely progress of the engineering work.
- Prepares or directs the preparation of project studies, reports, forecasts, special engineering reports and plant data book.
- Ensures that Technical Risk Assessments are comprehensive and complete, safety practices and procedures are implemented, and engineering design and corresponding design documentation are in compliance with project Quality Assurance plan and procedures.
- Communicates complex technical issues and recommends solutions to client, project and functional management as directed and as appropriate.
- Champions the creation of a project work environment, supported by leadership on the project/program, which fosters openness, trust, communication, teamwork, empowerment, innovation, and satisfaction.
- The Project Engineer is responsible for supporting the Area Engineering Manager to monitor and coordinate the design process for all Engineer-Procure-Construct (EPC) Contracts. The work will require close coordination and direct interfacing with Construction staff and Contractor's design team.

Position Skills:

- College Graduate with a BS degree in an engineering discipline with experience in design and experience in planning (i.e. master planning, utility network system planning or industrial modeling, or related /similar) and in coordinating of multi-discipline design and teams.
- Technical knowledge of related engineering systems, engineering calculations, applications of engineering and construction methods and materials, and engineering application of computers.
- Proficient knowledge of project engineering processes and procedures.
- Knowledge of related construction practices and the economics involved and current knowledge of new methods of design and construction.
- Proficient knowledge on planning, application and coordination of 2-D and/or 3-D Computer Aided Design (CAD) design processes on a project.
- Knowledge of industry/regulatory codes and standards and design criteria pertinent to the particular discipline.
- Skill in oral and written communication.
- Demonstrated skill in supervision.

Bechtel employees in Jubail receive free furnished housing and basic utilities, work transport, free health care (on site in Saudi Arabia), eligible participation in Bechtel group/private health care plan options, retirement benefit plan participation, life insurance options for you and qualified dependents, a base of 24 days of paid leave, 11 paid holidays, airfare coverage plus additional paid time off for R&Rs and Home Leave, and local private schooling tuition coverage for up to two school-aged dependent children.
المهارات المطلوبة
تفاصيل الوظيفة
الدور الوظيفي

الهندسة

عدد الشواغر

1

العمر المطلوب

من - الى

الجنس

غير محدد

المستوى المهني

متوسط الخبرة

نوع التوظيف

دوام كامل

سنوات الخبرة

الحد الادنى غير محدد - الحد الاقصى غير محدد

الراتب المتوقع

$0
التقديم للوظيفة