Manager, Fraud Prevention (Saudi Nationals) Jeddah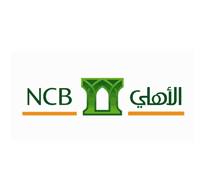 معلومات الشركة
الدولة : المملكة العربية السعودية
المهام الوظيفية
Manage and develop an Insurance scheme & policy as a Fraud mitigation tool.



Customer/Client: (Internal/External):

· Develop and manage relationships with the stakeholder divisions to ensure timely co-ordination on fraud Risk activities.



Suppliers/Vendors: (Regulators/Others):

· Liaise with external stakeholders (e.g. customers, security officials) on developing fraud prevention policies, as required.



People/Employee: (Unit/Bank wide):

· Manage the delivery of objectives and key performance indicators for their direct reports, to ensure effective execution of the fraud prevention and control plan.

· Support developmental opportunities for team members, to ensure the continuous improvement of their skillset.



Internal Processes/Practices: (Productivity/Quality/Compliance/Reporting):

· Develop relevant framework, protocols, policies, and methodologies for combating fraud according to SAMA rules in order to minimize potential risks for fraud, based on the identified risks and the Bank's strategy.

· Manage to secure and run the resources required for delivering work objectives.

· Provide guidance for the analysis of incidents identified and develops preventive actions.

· Set policies for the required follow up with the stakeholder divisions to ensure adherence to the fraud risk recommendations.

· Improve standards and promote innovative thinking / initiatives

· Assess emerging Fraud risks, including those related to new products or significant processes.

· Work closely with line and business managers to understand the business, identify risk issues, and promote solutions to manage relevant Fraud risks

· Oversee the development of fraud trainings and awareness campaigns in order to build a culture of fraud control within NCB.

· Leverage the latest fraud control techniques and methods in order to assist NCB in applying best practice for effective prevention and control.

· Monitor the implementation of corrective and preventive actions raised as result of risk assessments.
المهارات المطلوبة
تفاصيل الوظيفة
الدور الوظيفي

إدارية

عدد الشواغر

غير محدد

المؤهل العلمي المطلوب

بكالوريوس

العمر المطلوب

من - الى

الجنس

غير محدد

المستوى المهني

متوسط الخبرة

نوع التوظيف

دوام كامل

سنوات الخبرة

8 - الحد الاقصى غير محدد

الراتب المتوقع

$0
التقديم للوظيفة