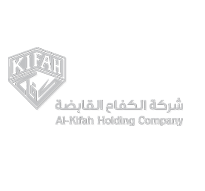 معلومات الشركة
الدولة : المملكة العربية السعودية
المهام الوظيفية
Duties & Responsibilities

Develops and expands a portfolio of corporate clients by networking and marketing
Networking with existing customers in order to maintain links and promote additional products and upgrades
Arranging business meetings and following up leads
Assesses client IT needs and makes recommendations, including IT equipment and service packages
Prepares sales visits and presentations to pitch product and service to clients
Demonstrates IT equipment to highlight product benefits
Negotiates sales, package discounts, and long-term contracts with clients
Tracks progress toward goals and documents sales performance
Becomes familiar with all products and services offered by the employer.
Answers questions, describes benefits, and discusses pros and cons of various competing products or services
Gains familiarity with the IT industry, and stays updated on trends and innovative products
Attends trade exhibitions and industry events to learn about cutting-edge products and sales
Get required technical sales certification
Develop effective sales plans to meet sales goals
Writing and designing sales literature
Skills
Skills and Qualifications



Bachelor's Degree in Computer Science, Knowledge of Relevant Products and Sales, Written and Verbal Communication(English and Arabic), Interpersonal Communication, Negotiation, Critical Thinking, Ability to Meet Goals, Ability to Work Under Pressure, High Energy Level, Motivation, Ambition, Technical Skill, Attention to Detail.



Experience:



Minimum 3 years experience in IT sales in Saudi Arabia.
المهارات المطلوبة
تفاصيل الوظيفة
الدور الوظيفي

المبيعات

عدد الشواغر

غير محدد

العمر المطلوب

من - الى

الجنس

ذكر

المستوى المهني

متوسط الخبرة

نوع التوظيف

دوام كامل

سنوات الخبرة

3 - الحد الاقصى غير محدد

الراتب المتوقع

$0
التقديم للوظيفة