مدير الشؤون التنظيمية والحكومية - جدة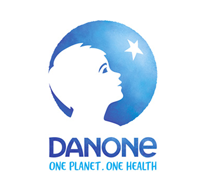 معلومات الشركة
الدولة : المملكة العربية السعودية
المهام الوظيفية
Company: DANONE

Nutricia Middle East DMCC, a subsidiary of Danone, is looking for Regulatory and Government Affairs Manager - Saudi Arabia based in Jeddah. Danone is a global food company holding top positions in healthy food through its four businesses: Fresh Dairy Products, Early Life Nutrition, Waters, and Medical Nutrition. Its mission, bringing health through food to as many people as possible, embodies commitment to human progress and business success. It gives meaning to the work of our 100,000 Danoners worldwide on an everyday basis. For passionate people looking for autonomy and exciting career opportunities, Danone truly has something special inside!



Purpose of the Job



The Regulatory and Government Affairs Manager - Saudi Arabia is the main contact for all regulatory & government affairs subjects in Saudi Arabia, responsible for all regulatory related activates related, stakeholder mapping for the Saudi FDA including on-time submissions, follow-up for all registration steps, one time approvals, management of new registrations and products licenses maintenance activities, knows and understands the local laws and how the local regulatory role impacts the business.



Business challenges:

To implement the overall regulatory & government affairs plan for Saudi Arabia.
Execute Regulatory strategy for Saudi Arabia.
Build a strong stakeholder mapping strategy for SFDA.
To secure registration approvals for new products and secure the regulatory status of the current approved products.
To solve the regulatory challenges and understand the complex regulatory environment.
Deploy with the support of regional Compliance Team an effective compliance training program.


Responsibilities:

Understand the regulatory environment in Saudi Arabia & be aware of current local regulations and DRA structure and potential changes that will impact the business.
Active role in interpretation of new laws , queries and letters of deficiency raised by authorities.
Establish relationships with regulatory officials to achieve positive outcomes on product approval. Successfully negotiate product specific issues and regulatory challenges.
Obtain the various regulatory items needed for local submission & perform quality review on all regulatory documents to be submitted.
Follow up with the distributor to ensure that they have received the required registration documents & samples on time.
Train distributor about the company's relevant policies
Monitoring regulatory expenditure and debit notes received from local distributor related to the local regulatory fees and providing allocation guides to the Finance Department.
Clear & effective communications with the GS concerning all the regulatory activates in Saudi Arabia.
Submit a regulatory activities update sheet on a monthly basis.
Create and Review any new created Arabic/English label.
Execution of activities such as product notifications, registration, certification of products and archiving for all approval certificates
Coordinate with business leads, Marketing and Supply chain to define strategy, approach and provide technical expertise that support Company products over competition.
Scan the external environment and conduct lobbying activities e.g. liaising with other local market-based colleagues (e.g Industry group) to facilitate the review and approval of regulatory submissions.
Active participation in local industry associations.
Ensuring compliance to local country regulations.
Deploy at local level Global HCS Category Compliance programs and processes.


Main internal relations:

GS ,Country Manager, Sales Manager, Senior Brand Manager, Finance, Danone medical operations department , global regulatory & government affairs team



Main external relations:

Distributor , regulatory government authorities



Key Competencies:

Has a good track record in Regulatory Affairs (3-5 years).
Strong organizational and time management skills with an ability to work under pressure.
Possesses a Global mindset with an ability to make decisions based on broad standards; follows global trends and assesses local impact; develops global networks and demonstrates horizontal leadership.
Attention to detail & accuracy.
Ability to manage several projects in parallel.
Negotiation skills.
Communications skills.
Product law and regulations.
Labelling.
المهارات المطلوبة
تفاصيل الوظيفة
الدور الوظيفي

إدارية

عدد الشواغر

غير محدد

المؤهل العلمي المطلوب

بكالوريوس

العمر المطلوب

من - الى

الجنس

غير محدد

المستوى المهني

إدارة

نوع التوظيف

دوام كامل

سنوات الخبرة

3 - 5

الراتب المتوقع

$0
التقديم للوظيفة