مدير حساب المجموعة - ارامكو السعودية Group Account Manager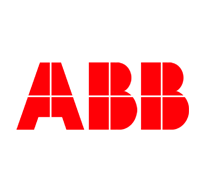 معلومات الشركة
الدولة : المملكة العربية السعودية
المهام الوظيفية
In this role, your main responsibilities will include:
• To develop, implement and manage the Group account strategy, focused on share of wallet growth, profitability and customer satisfaction.

• Coordinate sales activities, monitor current projects and manage resolution of specific customer problems.

• Understand the key business drivers of the relevant global customer's business and business environment and interpret the impact and opportunity for ABB.

• Participate in the development of sales strategies for the account by providing the customer's current business and long-term plans.

• Lead the development and implementation of the account plan and SoW growth actions.

• Define and propose sales targets for the account and ensure their achievement with a structured follow up process across Divisions and Countries.

• Sell Products/solutions/services to customers, focusing on volume, mix and profitability targets representing all ABB.

• Create added value for the customer and ABB by ensuring a coordinated sales approach (e.g. frame agreements, AVL related actions).

• Monitor competitors' activity with the account and ensure that appropriate response strategies are formulated and implemented. Give input on market price developments.

• Drive application of standardized M&S processes & tools (Sales force, account plans, executive sponsorship programs etc.) across industry network.
Requirements:
Ideally, you'll hold a Master's or Bachelor's degree in Engineering or equivalent field, with the following requirements:-
• Minimum 10 years of experience in Marketing & Sales.
• Experience in operations and Procurement/Logistics responsibility strongly desired
• Industry Network knowledge
• Able to build strong and enduring customer relationships
• Familiar with processes in marketing and sales and in marketing communication
• Strong results orientation
• Able to translate corporate objectives/strategies into relevant plans for a specific element of the business such as product or functional strategies
• Proven record of being able to engage teams in collaborative problem solving
• Knowledge of ABB's organization, offers and markets are an additional advantage
• Excellent communication and persuasion skills both, oral and written
• Strong interpersonal skills
• Able to build effective international and multicultural networks
• Fluent in English, other languages are an added advantage.
NOTE: Priority will be given to Saudi nationals.
المهارات المطلوبة
تفاصيل الوظيفة
الدور الوظيفي

إدارية

عدد الشواغر

غير محدد

المؤهل العلمي المطلوب

بكالوريوس ماجستير

العمر المطلوب

من - الى

الجنس

غير محدد

المستوى المهني

متوسط الخبرة

نوع التوظيف

دوام كامل

سنوات الخبرة

10 - الحد الاقصى غير محدد

الراتب المتوقع

$0
التقديم للوظيفة