Business development manager مدير تطوير الاعمال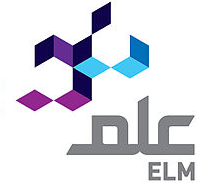 معلومات الشركة
الدولة : المملكة العربية السعودية
المهام الوظيفية
Job Purpose:

A business development manager is tasked with the job of helping his or her business grow and therefore, they are high-level sales professionals having the dedication to create and apply an effective sales strategy.
Accountabilities:

A business development professional has four primary responsibilities:

Identifying new sales leads
Pitching products and/or services
Maintaining fruitful relationships with existing customers
Develop a growth strategy focused both on financial gain and customer satisfaction
When it comes to generating leads, day-to-day duties typically include:

Researching organizations and individuals to identify new leads and potential new markets.
Conduct studies to identify new markets and customer needs
Reaching and communication with potential clients
Planning and overseeing new marketing initiatives
Promote the company's products/services addressing clients' goals
Attending conferences, meetings, and industry events
When it comes to the challenge of actually selling, other typical duties include:

Preparing and creating presentations and sales material
Contacting clients to promote new developments in the company's products
Actively updating and improving the bidding and pricing strategy of the company to keep a competitive position in the market.
Customize product solutions to increase customer satisfaction
Producing technical and financial proposals for prospective clients.
Negotiating and renegotiating by phone, email, and in person
Developing sales goals for the team and ensuring they are met
Training personnel and helping team members develop their skills
To keep healthy relationships with clients, this mostly requires socialization. So from simple chats on the phone to lunches and events or conferences business development managers must be sure to keep their customers happy.
write reports and provide feedback.


Working and Skill Requirements:

To be an effective business development Manager, an individual must be:

Socially adept
Good with numbers
Able to provide quality leadership to a large team of sales people
The skills you need to excel in this position include:

Strong communication and IT fluency
Creative talents and the ability to solve tough problems
In-depth knowledge of the industry and its current events
The ability to handle pressure and meet deadlines
Skill in prioritizing and triaging obligations.

Attention to detail
Excellent time management and organization.


· Education:

Bachelor in Business Administration/Human Resources or a related field


· Trainings:

- Any business course training is preferable

· Experience:

Minimum 6 years in Business and at least 3 Years in Business Development in Human Capital Industr.



· Skills & Languages:

Fluent in Arabic and English
Communication skills
Excellent documentation and reporting skills
computer skills including proficiency in Excel and Access.
Business development manager face a number of challenges in their work. These includes:

Managing underperforming team members
Suffering from downturns in the industry and/or economy
Losing clients to superior competitors
Responding to negative press about the company and/or products
Dealing with customers unsatisfied with the quality of the product or service.
المهارات المطلوبة
تفاصيل الوظيفة
الدور الوظيفي

إدارية

عدد الشواغر

غير محدد

المؤهل العلمي المطلوب

بكالوريوس

العمر المطلوب

من - الى

الجنس

ذكر

المستوى المهني

متوسط الخبرة

نوع التوظيف

دوام كامل

سنوات الخبرة

الحد الادنى غير محدد - الحد الاقصى غير محدد

الراتب المتوقع

$0
التقديم للوظيفة